What is Theater of the Sea?
Mission statement
To provide a wonderful home for our animals while sharing them with visitors through up close and personal shows and interactive programs to inspire awareness and sensitivity towards animals, the environment, and conservation issues.
Established in 1946 by the P.F. McKenney family, Theater of the Sea is located in the Florida Keys, half-way between Miami and Key West and is one of the oldest marine mammal facilities in the world. The McKenney family still owns and operates the park today.
Originally a rock quarry excavated for Henry Flagler's railroad in the early 1900's, the lagoons and lush, tropical gardens at the facility are home to dolphins, sea lions, sea turtles, tropical and game fish, sharks, stingrays, crocodiles, alligators, and birds.  Twelve million gallons of ocean water are pumped in daily to supply water to the three-acre natural salt-water lagoons.
The health and well-being of the animals takes precedence over all other interests and their care is supported by patronage alone. Many of our animals were rescued by Theater of the Sea and other organizations like the Turtle Hospital, Texas Marine Mammal Stranding Network, and the Marine Mammal Care Center.
Theater of the Sea is open daily from 9:30 a.m. E.S.T. for educational and entertaining shows and programs. After enjoying the shows and programs, guests can browse in our unique gift shop, dine at Papa's grill, and visit our private lagoon-side beach to snorkel, sunbathe, or just relax.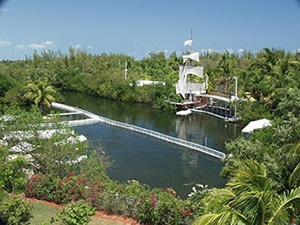 General admission to the park includes dolphin, sea lion, fish and reptile, and parrot shows, access to the lagoon side beach, and a 5-minute bottomless boat ride around the dolphin lagoon.  One of the shows is always taking place; guests join the one that is in progress when they arrive and should plan to spend two to three hours in the park.
A pioneer in animal interaction programs, Theater of the Sea offers:
Swim with the Dolphin (since 1987)
Meet the Sea Lion and Meet the Dolphin (since 1994)
Train the Baby (since 1994)
Swim with the Rays (since 1997)
Swim with the Sea Lion (since 1998)
Wade with the Dolphin (since 2000)
Paint with the Dolphin and Paint with the Sea Lion (since 2007)
Meet the Sea Turtle (since 2009)
Swim with the Sharks (since 2013)
Meet the Alligator (since 2017)
Meet the Parrots (since 2018)
Adventure and Snorkel Cruise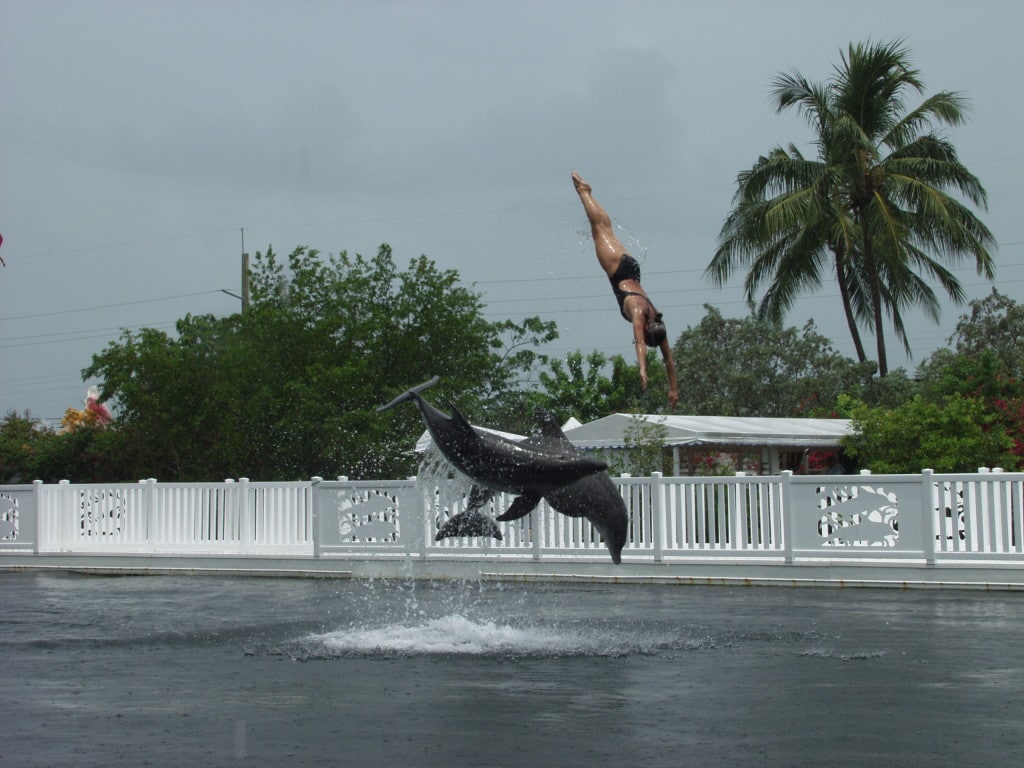 Certain restrictions apply for programs and it is advised to make advance reservations by phone or in person for these popular activities.
The facility is available for private parties and catered functions, both during and after normal hours of operation. We have the experience and atmosphere to make any occasion unforgettable…birthdays, anniversaries, holidays, wedding receptions, corporate dinners.
Our professional affiliations include Alliance of Marine Mammal Parks and Aquariums, International Marine Animal Trainers Association, Florida Attractions Association, and SeafoodWatch.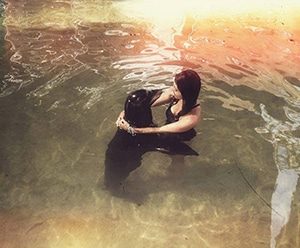 MAKE CHOICES FOR HEALTHY OCEANS! seafoodwatch.org