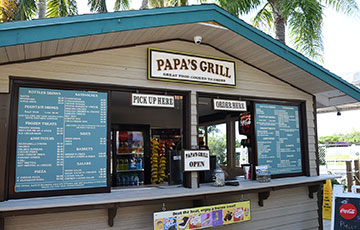 Papa's Grill
Enjoy the convenience and diverse cuisine offered at Papa's Grill, which features many popular food items from hamburgers and pizza to seafood. Everything is made to order, reasonably priced, and prepared quickly. (closing time varies seasonally)
Open daily 10:00 a.m. to 4:00 p.m.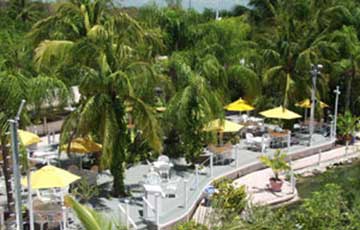 Starlight Terrace
The tranquil setting and tropical scenery of Starlight Terrace are the perfect complements to an outdoor dining experience. The gentle ocean breeze will delight you as you enjoy your meal or share a tasty treat.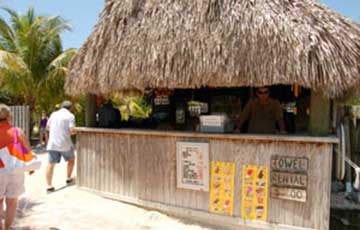 Snack Shack
Located at the lagoon-side beach, the Snack Shack offers refreshments and snacks such as chips and ice cream to satisfy your cravings.
Open daily 11:00 a.m. to 4:00 p.m.