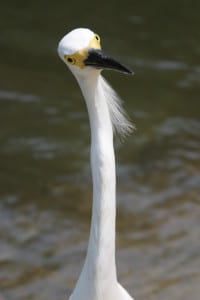 What is a marine mammal trainer?
Marine mammal training is a conditioning process through which animals receive mental stimulation, physical exercise and husbandry care. Animal trainers are responsible for the total mental and physical health of the animals in their care. This includes the hands-on work with the animals as well as pool maintenance, water quality, and diet preparation.
Do I have to have a degree?
Simply put, the answer is no; you don't HAVE to have a college degree. Will a degree be advantageous? Definitely! A degree will enhance your knowledge and understanding of your career. There are numerous facilities that are unwilling to hire without a degree or a degree in progress. Usually, the only way around this requirement is to have a substantial amount of applicable experience. Realistically, a college degree is very important.
How can I get experience?
It is relatively easy to gain practical experience and knowledge before you professionally enter the field of your choice. Volunteering and interning provide you with experience in a hands on setting before you make your final decision on which career to pursue. It is important to prepare yourself for a paid or unpaid position, it's a foot in the door and a step in the right direction!
How do I prepare for my career?
There are many ways to prepare yourself for the challenges and opportunities that lie ahead of you! The marine mammal field is constantly growing and changing. It is important to do as much research as you can. Take classes that will advance your public speaking skills and knowledge of the animals and environment in which you will be working. If you are going to be working with animals, the abilities to think clearly, quickly and with common sense are unspeakably important.
Physical fitness is also a definite prerequisite. You will probably spend a great deal of time in or near an aquatic environment making strong swimming skills essential. In addition, if you are not already certified, you should probably take SCUBA lessons. Most facilities require that you pass a swim test and be SCUBA certified before they will hire you.
The above information is from the IMATA web page.
Valuable Contacts
Some trainers receive their education from the Exotic Animal Training and Management Program:
EATM Program
Moorpark College
7075 Campus Road
Moorpark, California 93021
DRC Training Institute
c/o Dolphin Research Center
58901 Overseas Highway
Grassy Key, FL 33050
The International Marine Animal Trainers Association, IMATA
, is a professional group composed of persons active in the marine animal field and other individuals who are interested in marine mammals. IMATA is dedicated to the advancement of its profession through improved training and husbandry techniques, increased communications among various zoo and aquarium professionals, and the promotion of public awareness through education.
IMATA
1200 S. Lakeshore Drive
Chicago, Illinois 60605
www.imata.org
Internship Links